Who Else Wants A Handcrafted Luxury Kitchen In Leicester That Becomes The 'Showpiece' Of Their Home?
Discover How Kitchens In Leicester Are Being Transformed By An Award-Winning Kitchen Designer Into The 'Show-Piece' Of The Home
Dear Proud Homeowner,
Are you looking for exceptional, hand-crafted kitchens in Leicester?
We understand how frustrating it can be to search for the right kitchen.
Your kitchen may be long past its sell by date or falling apart with overloaded cupboards, no space for meal preparation and temperamental appliances.
The mixed feelings that occur when hosting friends and family in a kitchen that has seen better days, aren't always those of positivity. Maybe the thought of having to battle against your kitchen to produce a meal for guests is more relatable to a nightmare!
For others, you may be in the process of a home extension but are struggling to find the kitchen to suit your new space, style and needs. You find layouts with aspects you like, but non-negotiable designs that you don't. Or you search and search, but cannot find a design that gives you that unique, new and spacious feeling that fits your dream.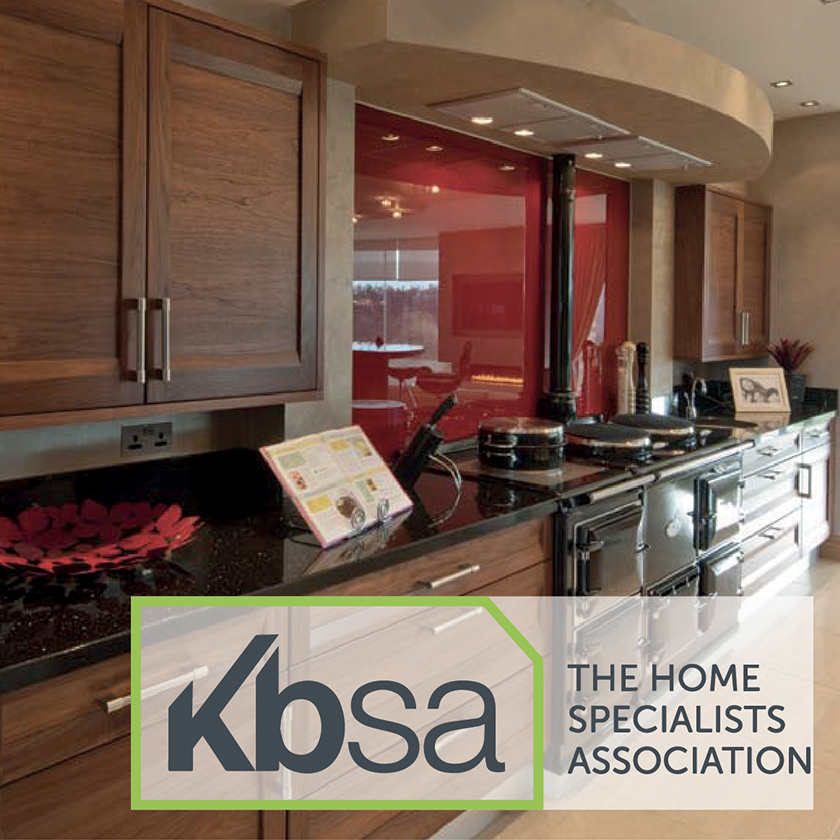 As KBSA Founding Members We Ensure Your Kitchen & Payments Are Fully Insured.
It gets more difficult when you find a design that you settle on only to discover that it is way over your budget, forcing you to find more money or compromise and sour your fantasy home project.
It could be left to you to find your own electrician or plumber to complete the task. In some cases, these costs might simply be too high and force you to stick with an old, broken down kitchen.
If you manage it past that stage, are you worried about entrusting your dream kitchen to a kitchen supplier in Leicester who has not got the same care for your kitchen project that you have.
Problems may arise, the completed job feels half done, and you are stuck with faults and flaws without any hope of a resolution from the kitchen designer.
These are all the stresses you and people like you experience everyday when having a brand-new kitchen fitted.
Thankfully, for you at least, there is a promising solution.
The future of your kitchen need not be in jeopardy, as you can find your design simply and easily in one FREE easy discovery session. With plenty of materials, styles and layouts to choose from, you'll quickly find the one you know you'll fall in love with.
Finally, you'll have a kitchen that you'll look forward to inviting your friends into. Cooking won't feel like a chore anymore with the space and ease your new favourite room will give you, allowing you to enhance your culinary abilities and enjoy your new space. 
Your old, cluttered cupboards and drawers will haunt you no longer and your new appliances and worktops will bring some much-needed wow-factor to your home!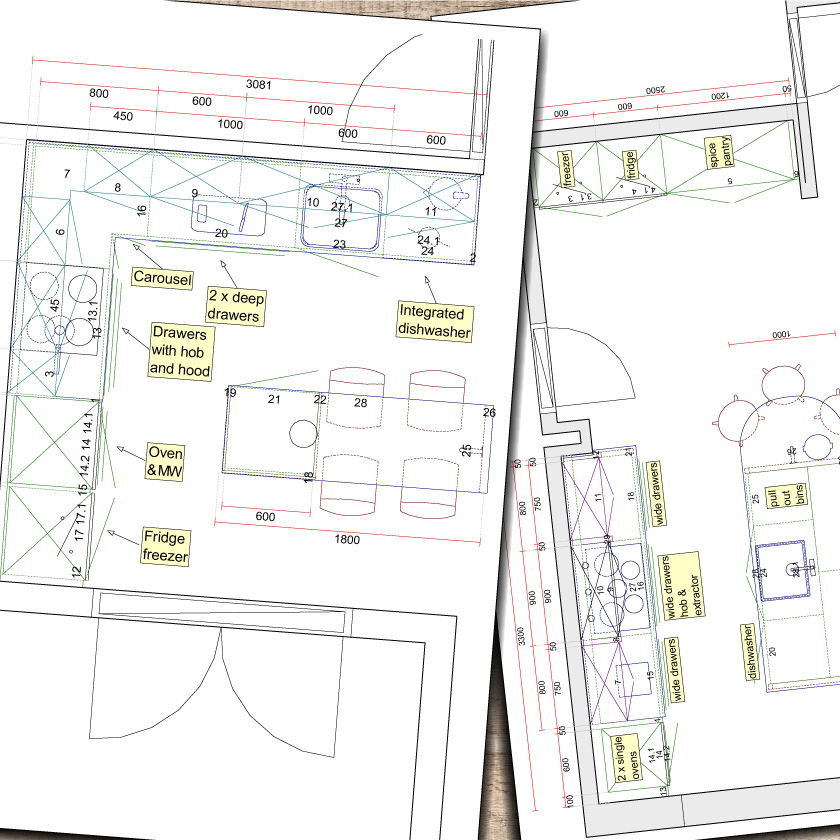 Professional, modern & bespoke kitchen in Leicester
All this will be brought to you by an award-winning team who have been fitting kitchens in Leicester for over sixty-five years. Everything will be done through one point of contact, allowing you to sit back and relax knowing you're in safe hands. The peace and reassurance in knowing that your appliances and units have been built and installed by experts will be the cherry on top for your brilliant new kitchen.
All this and more, and it all begins with one risk-free click!
If that smells like a recipe for success to you, then stick with us! Here's just a few reasons why you'll want to keep reading…
But we are not telling you this to boast about our achievements and awards. Here is how our knowledge from over sixty-five years of fitting & designing kitchens in Leicester can help you get the space, storage and efficiency back into yours…
What To Expect From Your Unique Kitchen Design In Leicester
FREE Discovery Session – You will have a chance to visit our kitchen showroom in Leicester and meet one of our helpful experts interested in discovering your new kitchen with you. During your trip you'll meet your dedicated project manager who will listen to all of your ideas, answer your questions and propose an exciting plan that will whet your appetite for your future kitchen.
See Your Kitchen Come To Life – From our conversations, we will understand exactly what it is you are looking for and set out to create the design you've been wishing for.
Trusted Kitchen Provider
Feel safe knowing we achieved the Trust Mark Standard.

You will be able to live this experience from the beginning, as we will create a fully 3D design presentation of your new kitchen so that you can easily understand how spacious and effective it will be. We will offer the best materials, innovative design and appliances, and allow you to tweak your project until you have exactly what you are looking for.

Delivered And Installed – Once you give us the green light and the date to start work, we'll arrange everything else. From delivering the materials to organising the electricians, builders and kitchen fitters in Leicester to put your fantasy kitchen together, we will ensure that you have peace of mind knowing that your job is done. Now, you can leave all the hard work to us!
Your Dream Kitchen Is Complete – After the final touches, your kitchen will be photo-ready for you to bring your friends and neighbours in to socialise and enjoy together! Everything will have the quality we have come to be known for as an award-winning, industry-leading company and you will have the reassurance of knowing that your installation will have a 6-year guarantee. Finally, you will have the kitchen you have been longing for.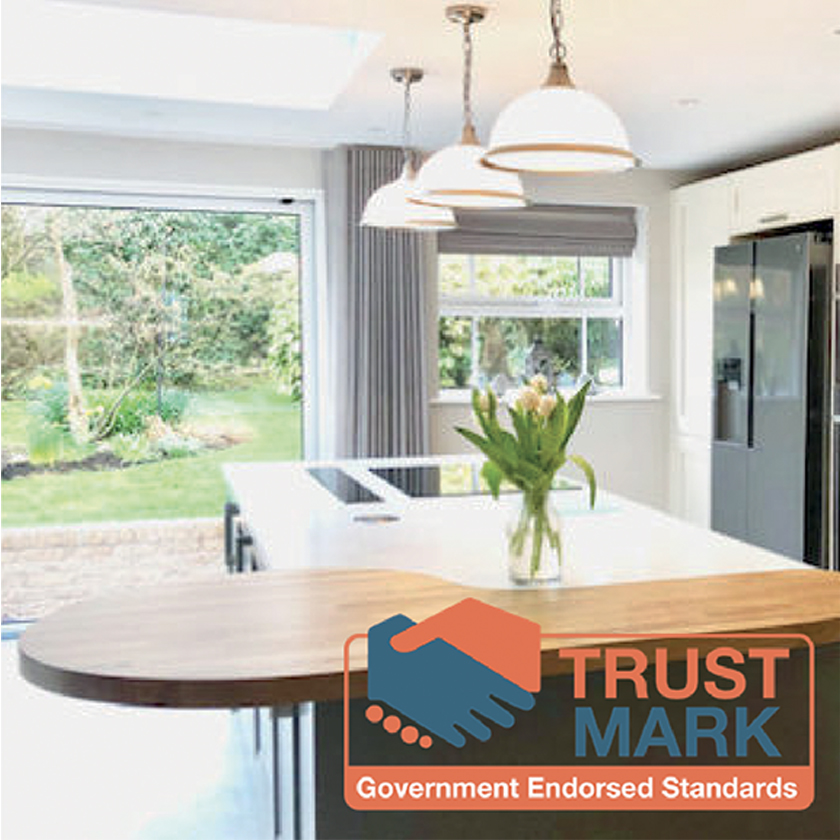 Feel safe knowing we achieved the Trust Mark Standard

Trusted By Customers For Over 65 Years
And it all begins with your FREE discovery session!!!
Making Your Leicester Kitchen Project Easy
From the moment you meet with us, you will see why we have been entrusted to design so many bespoke kitchens in Leicester in the last sixty-something years.
We have kept up to date with the latest trends and designs to ensure that your kitchen will have a modern and luxurious feel. You will really feel like your long search is over.
No matter how big or small, we will treat your kitchen project with the same interest, eagerness, and responsibility as any other that we produce.
Once completed, your new affordable kitchen will feel professionally crafted to the same high-quality as an expensive design. You will have a completely refurbished space to be able to cook, socialise and relax in.
All that, coupled with the ease of us arranging the full custom installation and reassurance of a 6-year guarantee once completed, is just a little of what makes us award-winners.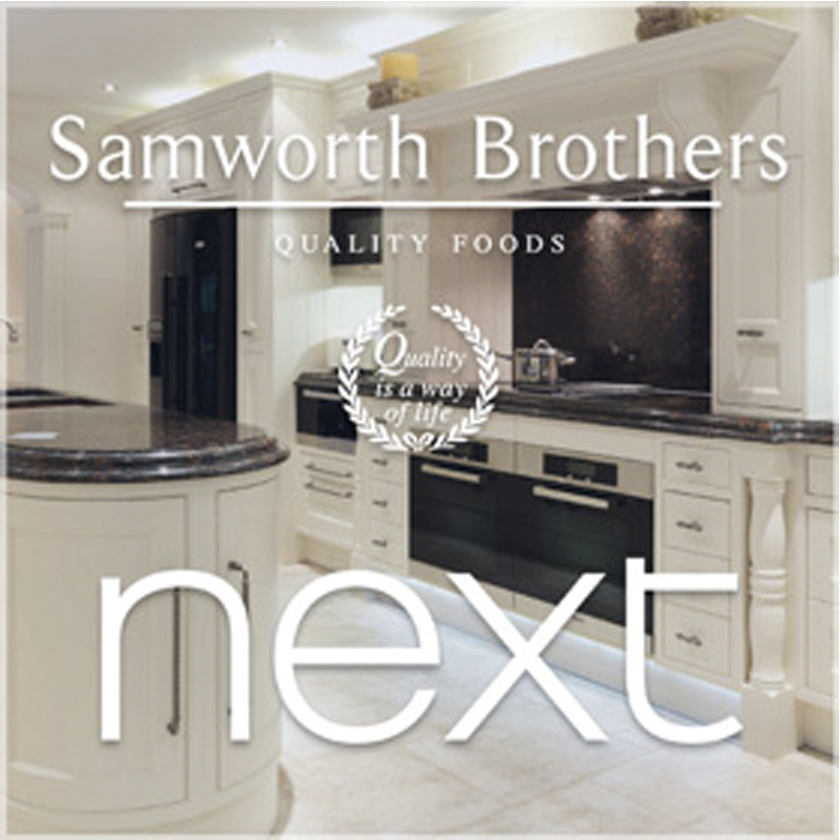 We've tailored projects for well known brands, such as Next & Samworth Brothers
To see for yourselves, you will want to arrange your FREE discovery session with us today!
You are here right now because you want:
However, you do not want to leave it too late to get your chance to talk to us. With our glowing reputation and delightful kitchen interior designs, you can understand how our bookings fill up extremely quickly. To be able to get your new kitchen fitted sooner rather than later, the best time to speak to us is now.
Thankfully, we have made this part as easy as the rest of your kitchen dream will be. All you will need to do is click on the button below to arrange your FREE discovery session, where you will be able to have all your questions answered and see our fantastic range at our kitchen showroom in Leicester.
Alternatively, you can contact us on 0116 255 5745
where you will be able to speak to a human being to book your trip to the Leicester kitchen showroom and ask any queries that you have.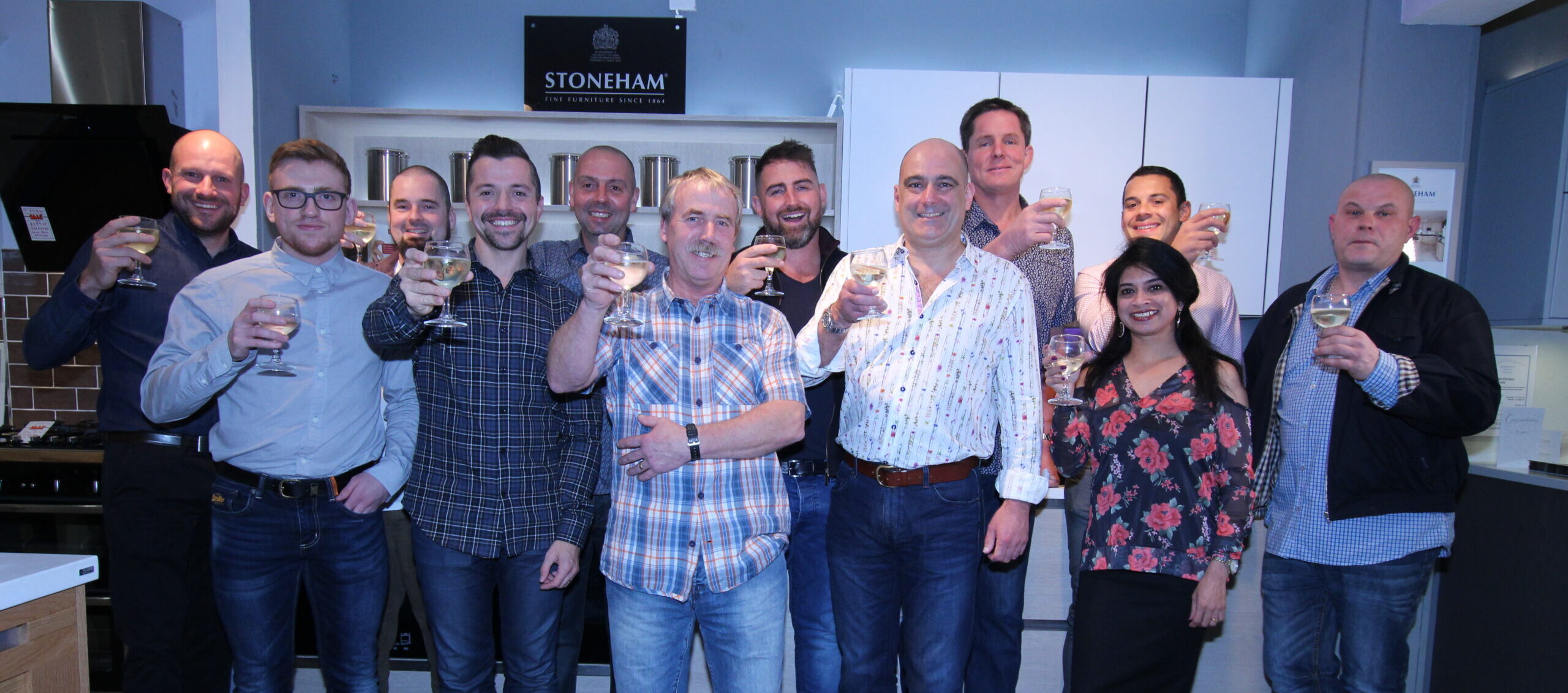 How Much Is A Dewhirst Kitchen?
We offer a range of different prices and designs to work within your budget.
Our projects start from £10,000. The typical price of a handcrafted bespoke kitchen is between £25,000-£35,000. We've also designed and installed exclusive kitchens costing over £100,000.
During the designing and agreement stages, you will have every opportunity to offer revisions and request redesigns, allowing you to have the kitchen you want at a price you're happy with.
Sometimes paying just an extra 20-30% can significantly improve the quality and choice available to you.
If you are still curious, you can contact us on
0116 255 5745
to talk to us about your possibilities.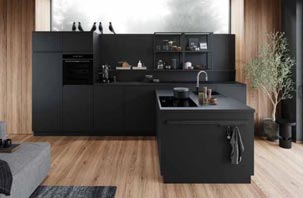 We offer a range of different styles and colours.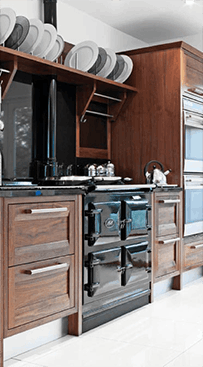 What If You Don't Have The Kitchen I Want?
We have a large range of displays and room sets in our vast showroom for you to examine and interact with. You will be pleasantly surprised by the amount of options we have on offer for our customers. 
If you still find that you are unsure whether Dewhirst Kitchens will be able to offer the design that you are hoping for, then your personal project manager will be on hand to answer all of your questions, make notes of any suggested ideas and give you all the information that you would require and more.
You will not just be getting a kitchen from us. You will be getting our full expertise, our complete customer care and our 6 year guarantee. On top of that you will also have the reassurance that your project manager will organise skilled and trusted tradespeople to complete your installation. 
There really is nothing to lose, and a spacious, luxurious kitchen to gain, by speaking with us.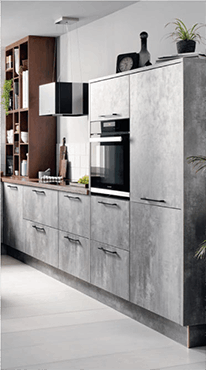 How Long Will It Take To Fit My New Kitchen In Leicester?
As soon as you confirm that you want us to order your kitchen, we will schedule the key dates with you to ensure that you know where we are throughout the project. Your personal project manager will arrange an installation team and create a schedule of work and timings based on your diary and our availability.
Typically the time frame from order confirmation through to installation is around 2-4 weeks, so you can be assured that your kitchen will be ready for dinner parties and cooking experiences in no time.
If you want to know more, you can contact us on
0116 255 5745
to talk to us about your burning questions.
Otherwise, you can book a FREE discovery session with us right now by clicking on the button below!

There Is Absolutely No Obligation
We understand that buying a new kitchen or having your old one renovated is an investment. That is why we ensure that we treat every new customer with our full respect and sincerity, and make sure that you have everything you need to make the right choice. Call it our 'Discovery Session Guarantee'.
We will introduce you to our range of appliances, from the worktops to the kitchen sinks, and make sure you have all the information you need to make a decision. 
You will get to meet your personal project manager for your new kitchen design, and we welcome you to share your ideas and questions. There will be no pressure on you to agree to anything too soon. Your happiness is truly what counts.
There really is nothing to lose by visiting us for a FREE session, so do not delay. Ensure you book your meeting with us today by clicking on the button above, or by calling and speaking to us on 0116 255 5745.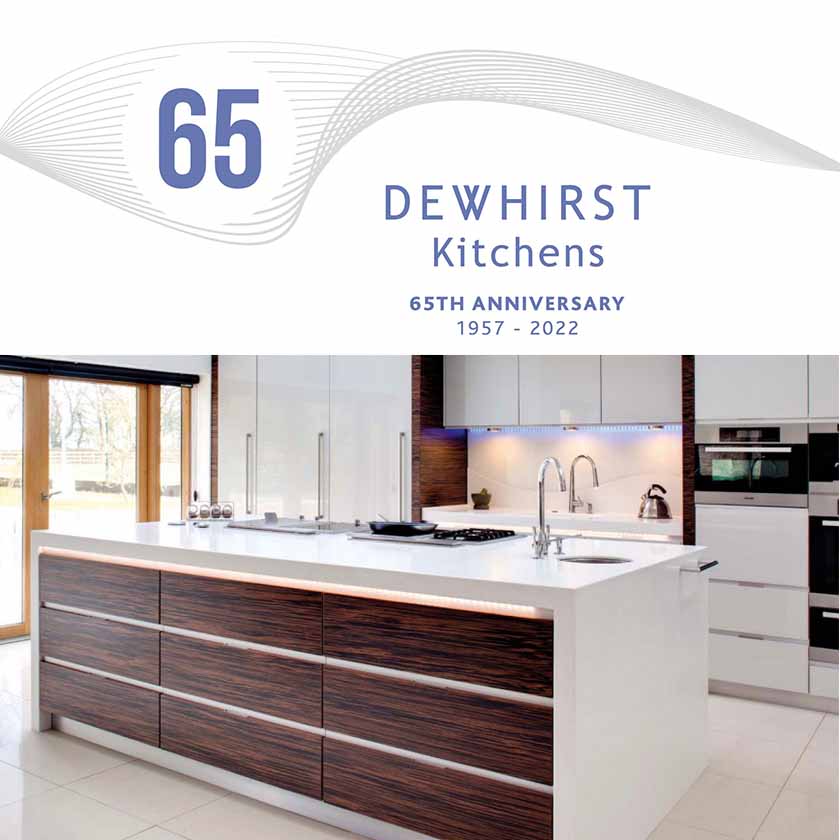 One Of The First Companies To Sell The Fitted Kitchen Concept
Is A Dewhirst Kitchen Right For You?
We have built our wonderful name on being the go-to team for kitchen design and kitchen worktops in Leicester and are extremely proud of what we have achieved over the decades we have been in the industry. However, we would not have been given such prestigious awards if we pushed people into purchasing new kitchens in Leicester without thinking it through.
We pride ourselves on creating an honest working relationship with our customers. If you feel that your kitchen still has some life in it or are comfortable with the way it is right now, then that is fine. Equally, if you are happy with the one-size-fits-all standard of kitchens that come from the larger companies, then we accept your choice.
But, if you are looking for a kitchen that fulfils everything you hope it could be and more, or want the very best in surfaces, appliances and storage spaces, then we are here to help. You will have bespoke design to suit your personality, everything handled from our end so that you do not need to do any hard work, and the security of knowing your kitchen is guaranteed once the job is done.
Remember, you can click the button below and have a
FREE Discovery Session
from us to discover all the possibilities we can offer you, so do not delay. Click now, or call us on
0116 255 5745
to find out more.
Here are some of the questions that we are frequently asked.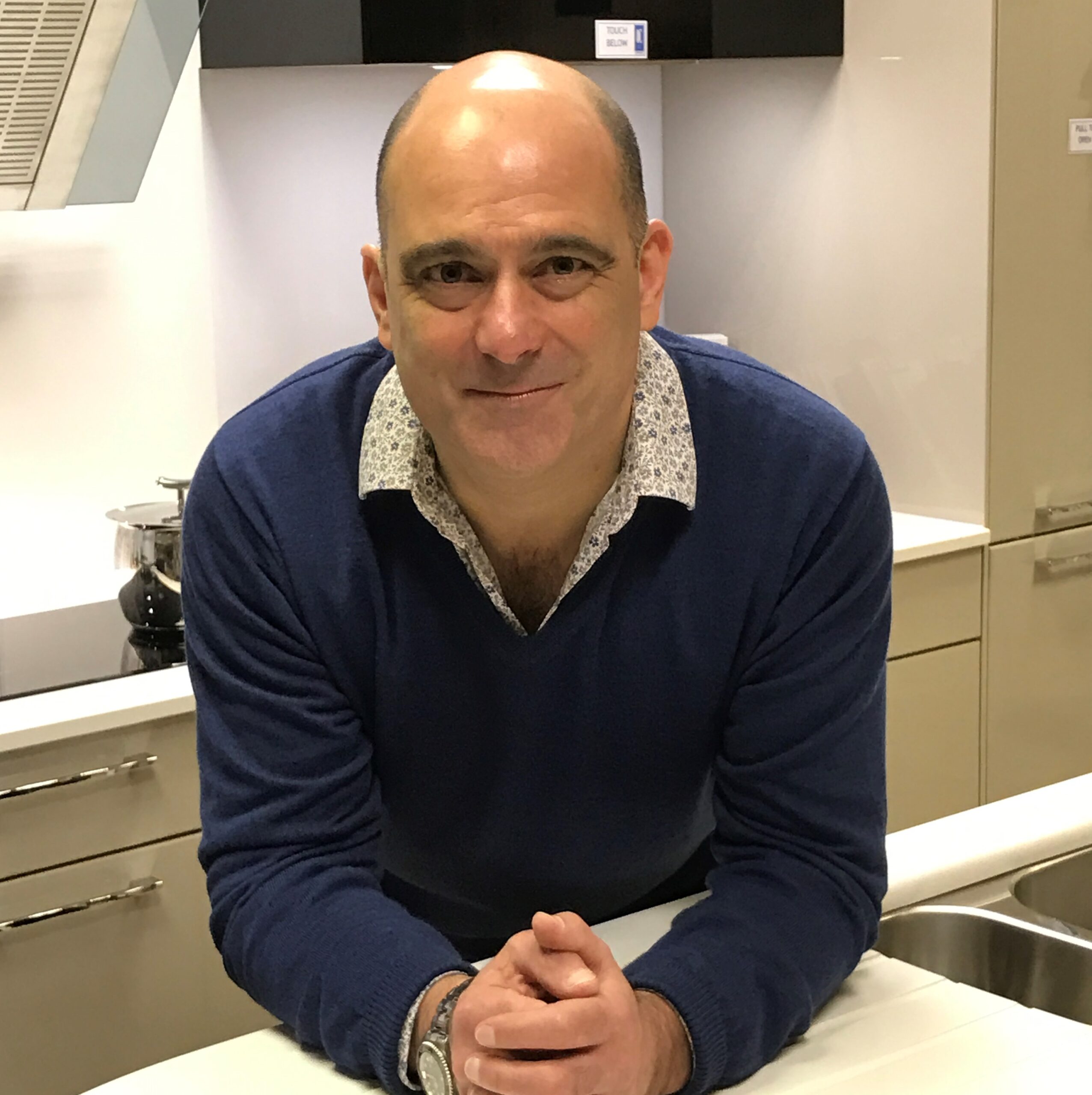 Thank you for making it this far. I know that finding the perfect kitchen isn't the easiest of tasks, but I hope I've been able to answer your main questions.

I look forward to meeting you and making your dream kitchen a reality!

Damian Dewhirst
K Dewhirst & Sons Ltd

5 Reasons To Get Your FREE Kitchen Design Session
Copyright © 2021 – All Rights Reserved. Registered in England and Wales, Number 630679, VAT Number 113 744 882. Registered Address: Dewhirst Kitchens, 98 Granby Street, Leicester, Leicestershire, LE1 1DJ.
Privacy Policy
. Website & SEO by
Go Websites
.