Testimonials
Exceeded Our Expectations
It takes a lot for me to give a good review, however, David and I were extremely pleased from start to finish.  Mike listened to what my specific needs and wants were and made them happen.  The project management of my new kitchen was seamless from start to finish,  everything happened as promised, and we are so glad we chose  Dewhirst Kitchens.  The whole team were extremely, professional, informative, helpful and patient.  Thank you so much especially to Mike. But thanks to Damian and the whole team as well.  Our kitchen is fabulous and has exceeded our expectations.
Thank you!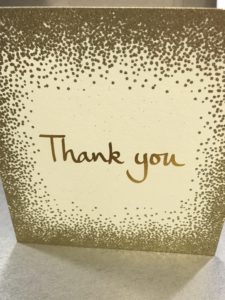 Dear Chris
We are loving our new kitchen. Thank you so much for your part in making it happen. You listened to our vision and you took care in planning the final details. It was impressive to see the design come to life. Thankyou for making the whole experience stress free!
Excellent service
Excellent service – both Mike and Damian went above and beyond to help us to get our kitchen designed and fitted. Gary and I would both like to give you a massive thank you for all your care and attention, you were awesome.
Would definitely recommend.
Thanks To You We Got Through It!
S & A. H Stoughton
…….. the whole process from initial design to fitting has been carried out with expertise and efficiency. Thank you for the excellent service.
R. & M. B Oadby
Thank you for all your hardwork & expertise in designing such a great kitchen – we love it!
B. & J. W Stonegate
Thank you so very much for your support, advice and patience in helping us choose our lovely kitchen.
Recommend to anyone
We are so pleased we chose Dewhirst and if we ever move and need a new kitchen there is no doubt where we will go (not that I could ever think about moving now I have such a wonderful kitchen). We would also recommend you to anyone.
Excellent service
it has turned out better than I could ever have dreamed. Once again thank you and your team for the excellent service from beginning to end.
Pleased with the end result
We are very pleased with the end result, and are getting many complimentary remarks (zealousy) from our visitors. Thank you for all your help, advise and patience.
Expertise and sheer professionalism
Would like to thank you personally for your interest, commitment, expertise and sheer professionalism that you have shown ….. please pass on our thanks to the whole of Dewhirst staff who work for a company of real quality, whom we would be happy to recommend.
Smooth and professional
When we first visited your showrooms it was to benchmark our builders prices and we assumed that Dewhirst would be more expensive. In fact we met Mike, arranged a home visit and never looked back. The whole Dewhirst experience was fast, smooth and professional, with excellent design drawings and transparent pricing.
Absolutely thrilled
We are writing to say how absolutely thrilled we are with our new kitchen and utility room. The quality of work throughout has been excellent and we feel we could not have chosen a better company. We would happily recommend Dewhirst Kitchens to anyone.
Delighted with the advice
We are delighted with the advice we received, the design and the quality of the kitchen.
Pleasure working with you
From the design process to completion it has been a pleasure working with you.
Truly outstanding
…the service we have received… has been truly outstanding.
Looks Wonderful
…the finished product looks wonderful, Peter the fitter has once again done a super job…
So pleased with Dewhirst
We are so pleased we chose Dewhirst and if we ever move and need a new kitchen there is no doubt where we will go…
Sound advice
Thank you for all your care and patience throughout. Your advice was always sound and we are glad we followed it.
Hassle free job
…thank you for an excellent, hassle free job we would have no hesitation in recommending Dewhirst Kitchens.
Absolute satisfaction
The whole project from the first plan drawing to the last tile being fixed has been managed and executed to our absolute satisfaction.