As 2018 comes to an end, exciting plans lie ahead for the New Year in the form of a brand new top of the range showroom for our customers to enjoy!
At Dewhirst Kitchens we are currently constructing a stunning new kitchen showroom for 2019 which will feature some eye-catching kitchen ranges.
The new Leicester kitchen showroom is expected to be ready at the beginning of February and the new displays will come from luxury kitchen brand Stoneham.
From contemporary to classic kitchen design, to modern or retro, Stoneham have over 150 years' experience in creating kitchens that are truly high end, state of the art and luxurious. As such, visitors to the new displays will witness some stunning creative flair to help them achieve the kitchen they've always dreamed of.
The displays will focus on a traditional painted style but with a modern twist, offering a perfect combination of a traditional kitchen designed for the sleek and modern home.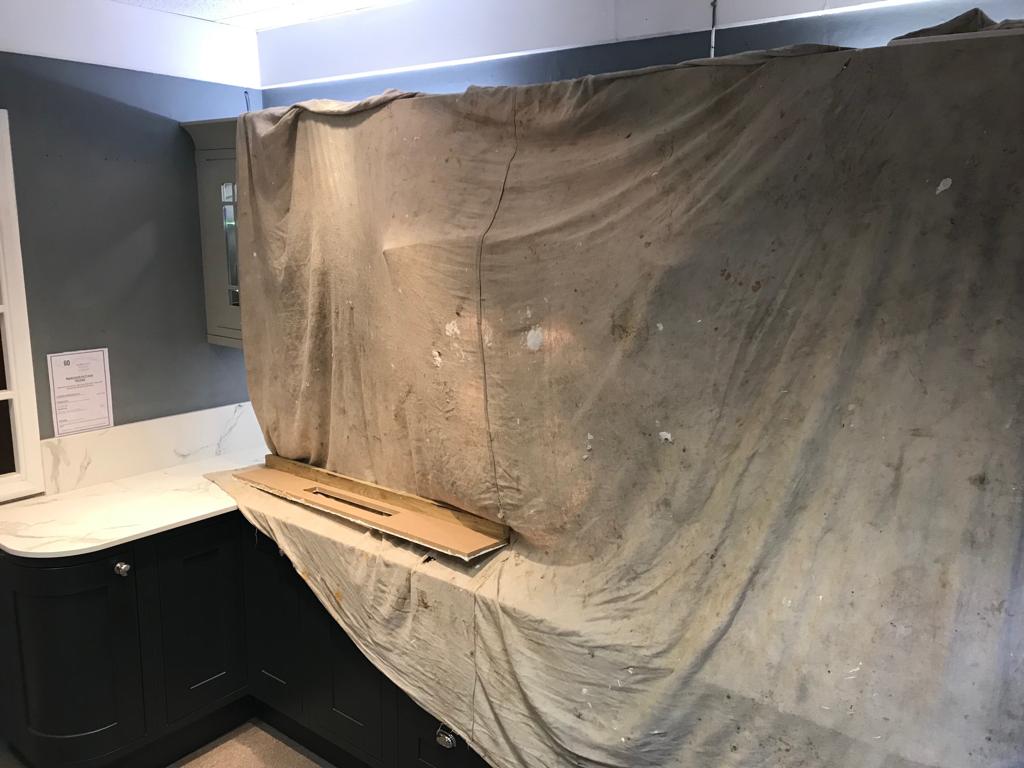 We're also getting a new design select area – the place to go when you're making decisions on important style choices for your cupboard doors, worktops, accessories, fixtures and finishes. What will you choose? There's so much to see.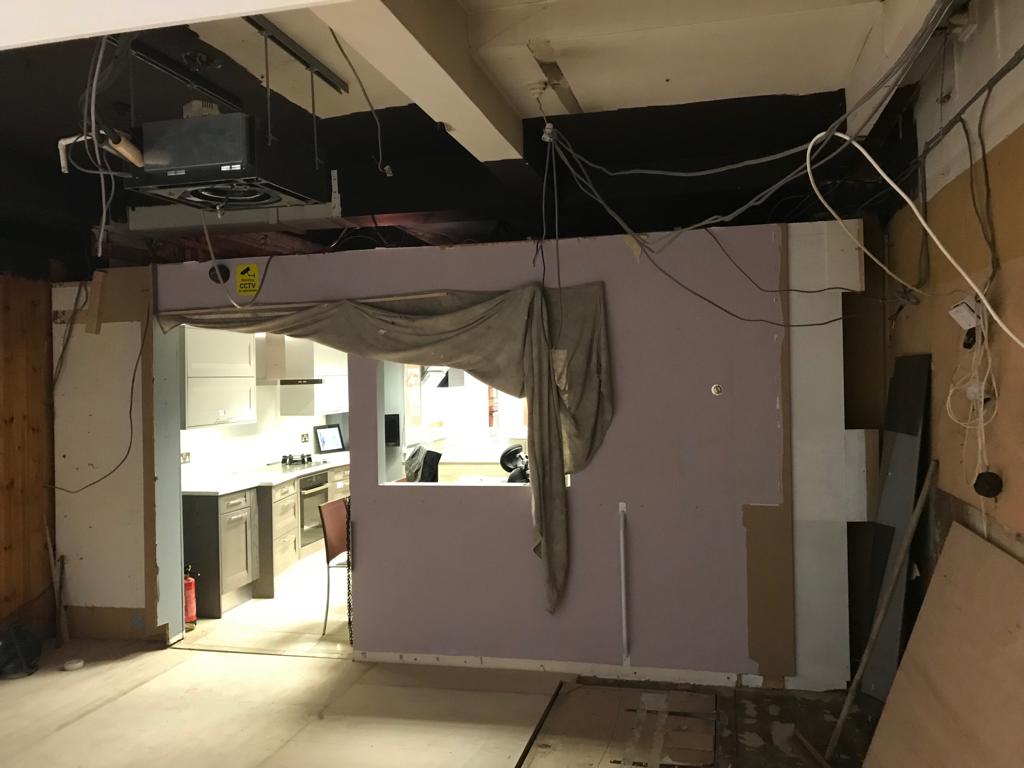 Among the exciting developments, the latest construction work includes a new bar area which is made from walnut wood with champagne bronze inserts and a new island section with low levelled seating which is painted dark blue.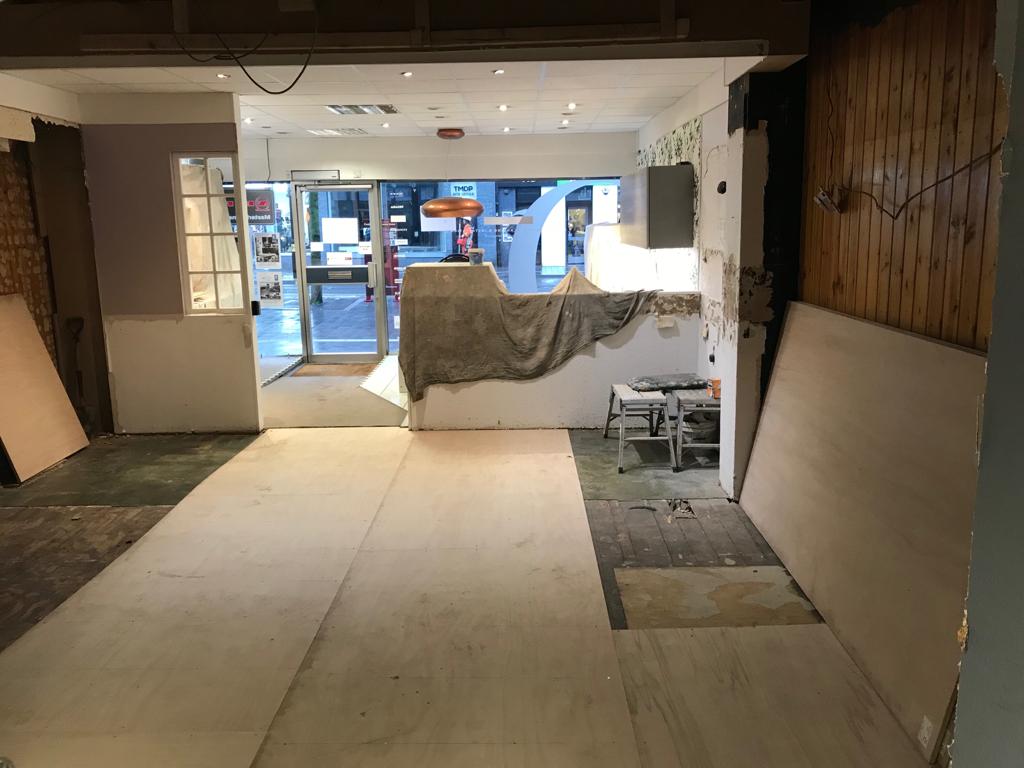 As the exciting developments get underway, the showroom currently looks like a bit of a building site, because of all the awesome construction that's taking place ahead of the launch of the showroom in the new year.
Despite the upheaval though, we would like to stress that we are still open for business, so don't be afraid to come in and chat about plans for your new kitchen.
Chat to one of our kitchen designers
It's always a good time to speak to our kitchen designers, to ask any questions and have an informal chat about our products, services, associated trades, broad costs and timescales. From here we can arrange a home/site visit or a time to sit down in the showroom and discuss plans.
From the design and consultation stage at the very beginning, right through to the final installation and guidance on aftercare, Dewhirst Kitchens' expert kitchen designers will work with you to ensure you have a fitted kitchen that will give you many years of service and lots of pleasure.
Get Your Brand New 2019 Kitchen
2019 is finally here! New Year, new kitchen? Why not we say!
Our brand new showroom has an array of new additions ready to help transform your 2018 dream into a 2019 paradise, so what are you waiting for?
Get the kitchen design of your dreams into the planning stages before the end of the winter period, by getting in touch to discuss your needs, or come along for a chat!