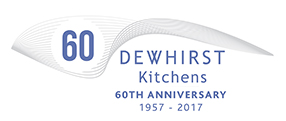 When you've made the decision to buy a new kitchen, the design, appliances and style that you choose are something which must be given a great deal of consideration and planning.
After all, the kitchen is one of the most important and most used rooms in the home, so you'll want to feel comfortable and happy that it's the right one for you.
It's for this very reason that, once you've decided on a new kitchen and you've fallen in love with the design, you ensure it's fitted in the best possible way too.
When it comes to kitchen fitters and appliance suppliers Leicester has a fair few. But how do you know that you've chosen the best?
How can you ensure that your kitchen won't be fitted poorly, or take forever to be installed, leaving you without vital appliances for longer than necessary and a big old mess in one of the main parts of your living area?
According to Which? magazine, choosing the right kitchen fitter is as important as choosing the right kitchen. As such, they recommend that you bear in mind some of the following:
The fitter comes with good recommendations, both online and through word of mouth.
Check what extra services the fitters provide – eg plumbing and electrics.
Can they give you a schedule, so you know what to expect and how long things will take?
When will deliveries be arriving? Who will be there to take delivery?
How much experience do the fitters have in fitting that kitchen in particular?
How much mess will there be?
Where will they do their cutting? Is there an outside space or garage they can use?
How long can you expect to be without important facilities, such as a kitchen sink, for?
Modern Appliances
When choosing your kitchen, you should never settle for anything but the very best quality and that means a whole range of modern appliances that will do the job and do it well, while looking great in your kitchen at the same time.
And, when you've got all the best appliances, from top brands such as Miele and Neff, you'll want to know that they've been fitted perfectly, to ensure they can work to the best of their ability from the moment they're installed in your home.
Visit Dewhirst to get your kitchen today
When you're looking for Leicester kitchen fitters and suppliers, as well as using a recommended company for the design, make sure you choose a company which can offer speed and quality of workmanship with minimal mess involved.
It's also vital that your kitchen supplier will maintain good communication with you throughout the whole process and stick to the times that they say – thus ensuring minimal disruption to your day.
It's these levels of efficiency and quality that we take great pride in at Dewhirst and it's what keeps our customers coming back time and time again.
If you would like to find out more about designing and fitting the perfect kitchen for your home, visit Dewhirst today and start planning the latest addition to your dream home.